---

A wine concept project was created for Ecovative, a materials company that creates sustainable alternatives to plastics and foams for packaging and building materials. The project was to be used by Ecovative to show potential partners the use of their packaging material that uses Mycelium, a root-like fungus of the mushroom family that is a sustainable alternative to traditional packing foam that is not compostable.




---


Wine mailer centerfold
highlights the benefits of
the mycelium and hemp based mailer




"Mindfield" is a reference to psychadelic properties
of some mushrooms and also tying it back to
the farming of both mushrooms and wine


---

Mindfield's branding, mailer packing, and wine labels are inspired by the mushroom packaging that is grown rather than manufactured. The aesthetic is created to highlight the imagery and texture of fungus while maintaining a more contemporary approach to a wine company.



---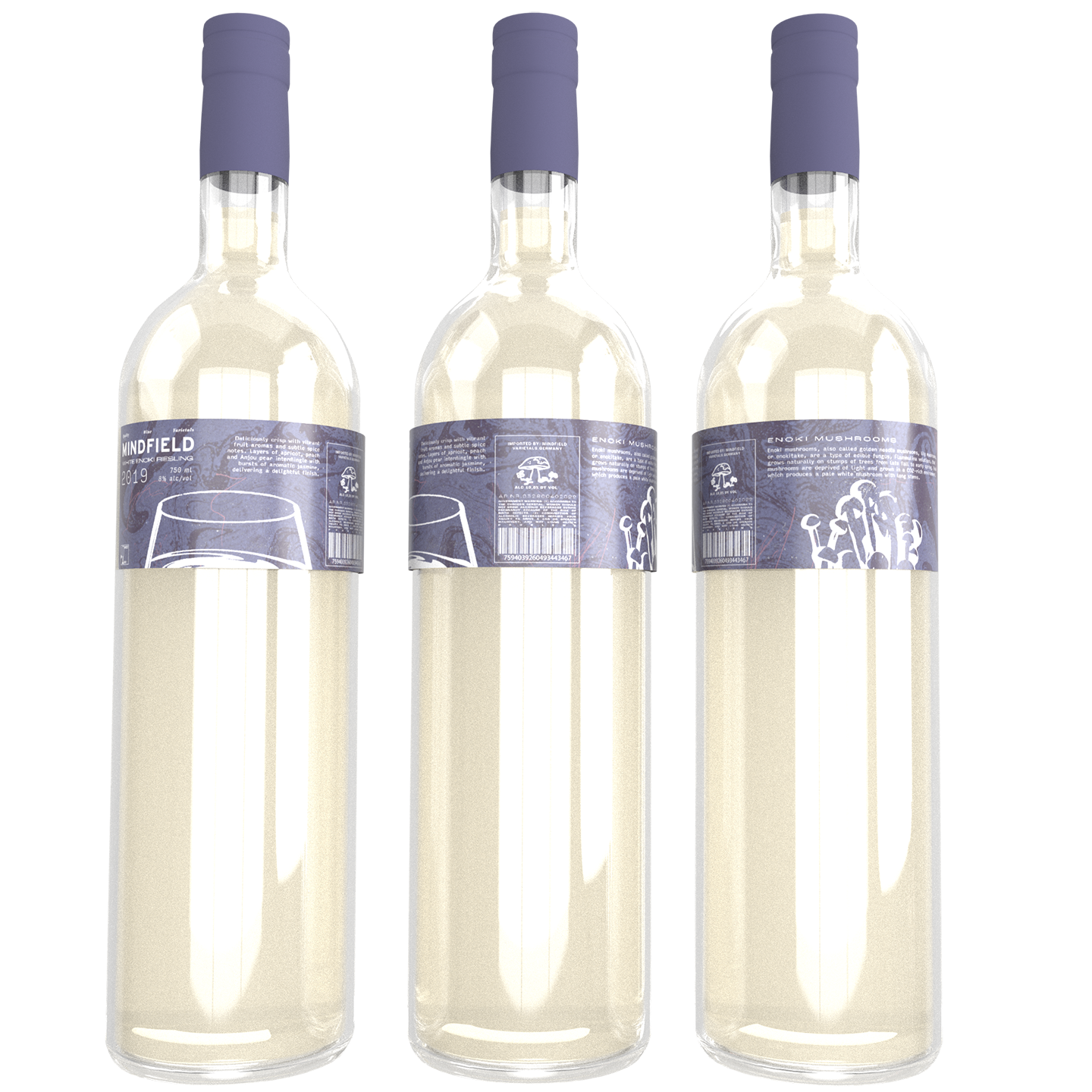 Instructor: Bryan Satalino