---

Friends of Hackett is a non-profit community group that supports and is partnered with Horatio B. Hackett Elementary School. Hackett is located in the East Kensington neighborhood of Philadelphia that is committed to providing to their culturally diverse population a positive, safe, respectful, and supportive environment. A team of designers and I had the great opportunity to be a part of their rebranding process in creating an identity that suited their humbling mission.


---
---

I served as the production manager on this project and oversaw the process of all deliverables, especially throughout the creation of the new logo. The logo process underwent an extensive amount of research, multiple design passes, client feedback, and collaboratively tossing designs back and forth between designers to get their take on the designs. Ultimately four final designs were pitched to the board of Friends of Hackett, and the logo that I had spent the most time on through this process got selected. From there, we as a team went through several more passes together to tighten up the final logo.


---
---

From there, we as a team handled several deliverables, including a new website, a social media presence, an icon library, an email newsletter template, holding a garden event, and creating the branding of a block party the school throws every year. I had a heavy hand in the branding of the block party, creating an illustrated poster with a matching tee and tote that could be purchased to raise more money for the non-profit.


---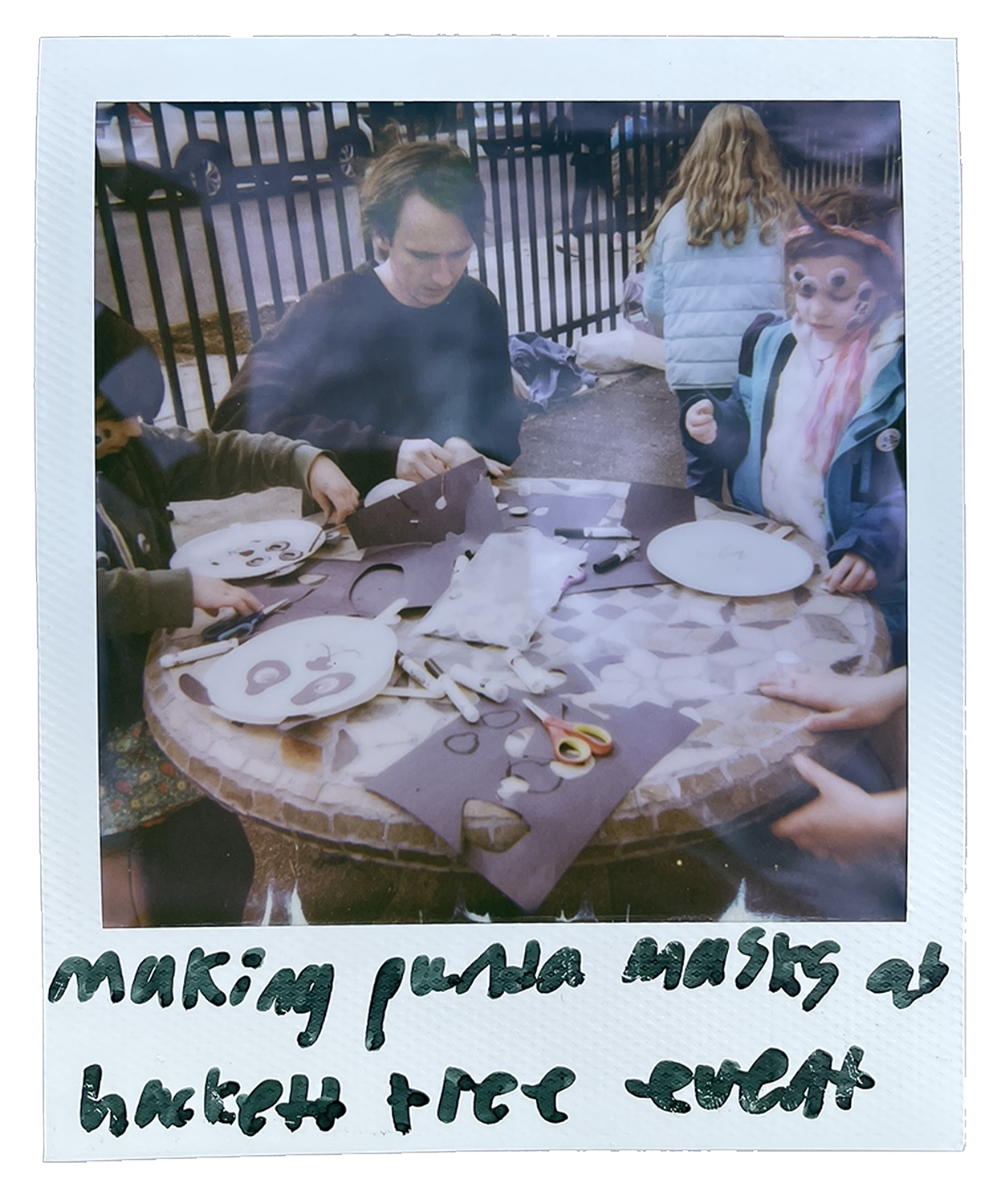 Instructor: Abby Ryan Guido
---

Even though we were assigned this task, because it was for a small already established community organization we had this feeling more than simply a client and server relationship. We held a garden event that connected us with kids of the school, doing activities, and playing on their playground while parents, guardians, and staff tended to the garden and surrounding trees. It was rewarding to have this feeling of being welcomed and being a part of something much bigger than simply designing from an office desk. To know that what we were doing had a real community impact inspired us throughout the whole making of this identity.


---
---

This project was a great experience in seeing an actual design project through, dealing with clients, undergoing several passes of all deliverables, and, more importantly, learning how to work with a team that trusted and relied on each other throughout the creative process.


---